SEE US ON TV
FEATURED MARCH 10 ON
HERE AND NOW - ABC7NY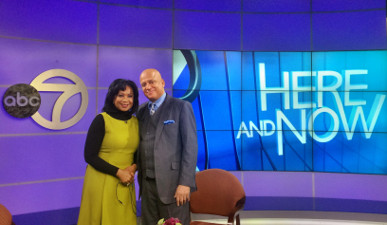 Donald E. Lacy, Jr. and Sandra Bookman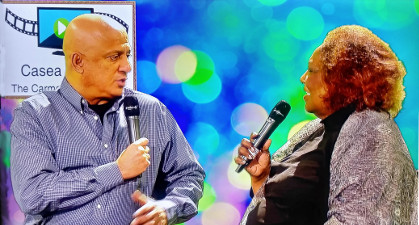 Donald E. Lacy, Jr. and Carmen Mathis
THE CARMEN MATHIS SHOW
March 1 and 2, 2019
Manhattan Neighborhood Network (MNN)

WATCH OUR EXCERPT

Produced by Casea Arts Inc., a 501(c)(3) organization. You can help expand its programming to include performers in the community. Donate today at CaseaArtsInc.org.
CURRENT REVIEWS
"Lacy in large degree covers the insanity of Institutionalized Racism and the damage it does to mind, body and soul. Not only to its victims but to the perpetrators as well...."ColorStruck" is a play that strikes at the heart of a 'racist America' and its oppression of people of color. Its truth should not be ignored, so please go see it." -- Deardra Shuler, Black Star News
"Lacy's winning personality is evident from the outset - he's a natural performer and communicator. It's a seamless ride from hate and injustice to funny and heartwarming, all artfully blended and delivered by a master entertainer who is at once an actor, a comedian, a thinker and an activist." -- Paul Berss, New York Theatre Wire.
PAST REVIEWS
Actor, comedian and playwright Donald Lacy has never been afraid to bring tough topics to the stage and his latest one-man show is no exception. It's called 'Color Struck, Surviving the Trumpocalypse,' and takes on racism in the era of Trump. -- Black Renaissance, KCBW (San Francisco)
"It's worth celebrating that while our society is getting more diverse, race matters less to young people. Those facts don't necessarily go together. But this brings with it an embarrassed but damaging silence on racism that still does exist. Lacy's show is one of the few opportunities to bring these realities to light, and it does so effectively, while being an entertaining piece of theatre." -- William S. Kowinski, The North Coast Journal (Humboldt County, CA)
PRESS REPRESENTATIVE: Jonathan Slaff & Associates, (212) 924-0496.
---